Cambridge CIC Part Time Operations Team Member
Logo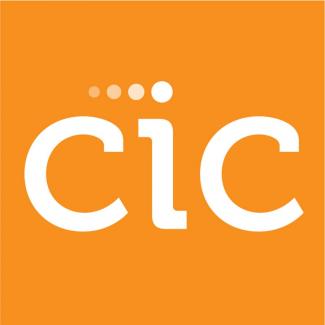 We're here to help
Schedule a time to review your resume, work on interview skills, or to chat about your career goals with Job Connector staff.
Do you love order and well-organized things? Do you like working on your feet and meeting new people every day? If so, read on! 
CIC is looking for a thorough individual to assist in the day-to-day operations of our commercial office space. Starting wage for this position is $17/hr for approximately 25 hours/week. This role will have a consistent schedule on weekday mornings, beginning at 7:30 am and ending at 1:00 pm. Applicants must be able to commit to working Monday-Friday, every day.
ABOUT CIC
CIC is a global leader in building and operating innovation communities. Founded in 1999 in Cambridge, MA, CIC is one of the first companies to offer flexible office space and coworking options, providing a platform for the world's most impactful entrepreneurs to innovate better and faster. 
We have locations in Boston, Cambridge, Miami, Philadelphia, Providence, Rotterdam, St. Louis, Warsaw, and Tokyo and are growing into other cities, within the US and abroad. CIC has supported over 6,000 startups, growth companies, and branches of larger organizations, representing for-profit, mission-driven, and non-profit sectors across a wide array of industries.  
CIC co-founded a number of mission-aligned organizations including Venture Café, CIC's primary non-profit programming partner, and CIC Health, offering COVID-19 testing services to companies and the public. 
We invite you to explore all our openings and learn more about our teams here. 
YOUR DAY-TO-DAY WORK
You will join one of our community teams, which are composed of several full-time and part-time employees. The team works together to satisfy the day-to-day needs of our clients and ensure that the physical space is functional and organized. Some work will be independent while at other times it will require collaboration with other members of the CIC staff. We are a team-based company, and you will be evaluated on your performance by other team members. 
Responsibilities may include, but are not limited to:
Upkeep of conference rooms, phone booths, copy centers, and other shared areas.
Daily restocking of assorted snacks and beverages, and maintaining kitchen space to look neat and presentable to clients and guests.
Assembling and moving furniture between offices and basic cleaning of vacant spaces like vacuuming or dusting.
Maintaining and organizing storage inventories such as copy paper, kitchen snacks, and other daily supplies.
Changing toner and troubleshooting printers/copiers.
Hanging wall shelves and whiteboards.
Providing concierge coverage when needed and handling related front desk duties, such as mail and package processing.
Assisting with setup of event spaces.
Building strong professional relationships with clients in the community.
As needed and schedule permitting, assisting the Community Team with other office tasks.
ABOUT YOU
The ideal candidate will demonstrate these traits and/or possess these skills: 
Naturally enjoys helping others (clients and colleagues alike) and highly values teamwork.
Takes ownership over tasks and follows them through to completion, usually on their feet and on the move.
Detail-oriented and organized with solid time management skills.
Independent, reliable, and willing to learn. 
Brings a fresh perspective and new ideas to everything.
We look for people who write and speak well, but we also look for individuals who understand the nuances of effective communication.
Foreign languages are a plus! In CIC's new Cambridge location, we are supporting communities of Mandarin and Japanese speaking clients.  
YOU HAVE
The capacity to learn and provide basic tech support (e.g. setting up printer drivers, VoIP phones, troubleshooting things like conference room projectors).
Feels comfortable with basic power tools (e.g. using a drill).
The ability to move boxes weighing up to 40 pounds (18kg), positioning them on wheeled carts and transporting them around our space, including on and off elevators and through doorways.
The ability to position yourself to maintain tidy shared/office space, including under assembled tables/desks in conference/office spaces. 
The ability to work every weekday starting at 7:30 am.  
If you don't meet all the requirements or qualifications but bring some other unique skills and experience that would be valuable in this role, please apply and highlight those attributes for us in your cover letter.
OUR OFFER
Starting compensation is $17/hour.
401k (must be 21+).
13 unpaid holidays per year.
ATTRACTIONS OF THE JOB
In addition to helping our clients achieve great things, we work to ensure that our employees are healthy and supported. Some of the benefits of being here include: 
Fun people in a dynamic space. We pride ourselves on finding driven and bright collaborators who are eager to lend their own unique skills to the team, as well as to our inspiring clientele. The number one reason CICers say they like working here is because of their colleagues!
Personal growth. This is a great opportunity to learn and develop skills within the epicenter of the innovation community at a growing company.
Access to a nursing room, secure bicycle parking, a maker space, a gym, shower rooms with towels, and discounted services and memberships on tools to make your life happier/healthier such as gym memberships, tech and design support, hotel stays, and other fantastic options.
Central location. CIC Cambridge is a stone's throw from the Kendall Square MBTA Red Line stop. CIC Boston is centrally located in downtown Boston and is within walking distance to the Blue, Green, Orange, and Red line.
Free weekly COVID-19 testing when required to work on-site. 
CIC is committed to building teams that reflect the fabric of the cities we support. We welcome all candidates regardless of race, color, ancestry, gender identity or expression, religion, national origin, sexual orientation, age, citizenship, marital status, disability, Veteran status, or any other legally protected status. Any other human expressions and experiences not mentioned here are equally welcome. If you require an accommodation please let us know. We are proud to be an equal opportunity employer.