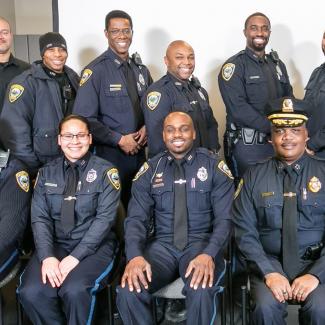 Cambridge Police Cadet Program
Logo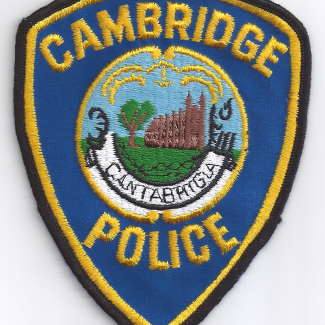 We're here to help
Schedule a time to review your resume, work on interview skills, or to chat about your career goals with Job Connector staff.
The City of Cambridge's Police Cadet Program is a paid, benefitted, full-time civilian position with the Cambridge Police Department. This program requires a two-year commitment and is geared towards Cambridge residents between the ages of 18-23 years old who have an interest in pursuing a career in policing and serving their community.
Under the direction of a Supervisor in the Department's Training and Certification Unit, Cambridge Police Cadets will be provided with extensive classroom training and cooperative education in addition to specific on-the-job training opportunities. Police Cadets will become familiar with the daily operations and functions of the department and culture of its community policing-related work through temporary assignments throughout the various sections of the department, including the Commissioner's Office, Patrol Operations, Support Services and specialized units. As part of the Department, Police Cadets will also participate in community policing activities and interface with citizens and visitors of the City of Cambridge. Cadets will not carry any firearms, nor will they have any power of arrest.
Sample Responsibilities:
Classroom training will introduce topics such as 21st Century Policing, Law Enforcement and the Cambridge Police Department, Procedural and Social Justice, Basic First Aid, Self-Defense, Criminal and Juvenile Law, Crime Analysis, and simulated trainings.
Field assignments such as assisting the Traffic Unit with special events, community outreach, criminal investigations, crime scene services, and court prosecution.
Administrative duties, including preparing reports, maintaining records, updating data, researching projects and more.
Fitness and health training
The Police Cadet Program will be focused on developing and refining qualities such as maturity, responsibility, character, teamwork, leadership, civic duty and personal health and fitness. As Cadets will learn, policing is a job that will bring out the best in you and offer you exciting and challenging opportunities. It is one of the few careers where you can truly make a difference in the community and in someone's life. While it comes with serious responsibilities, the reward is having a job that really counts, particularly here in Cambridge.
To be eligible, candidates must be between the ages of 18-23 at the time of the application deadline, be a current Cambridge resident and have lived in the city for the last three years, have a high school diploma or a GED certificate at the time of the exam, be a citizen of the United States, have a valid Massachusetts' Driver's License and a good driving record, and take and pass an exam. 
Graduates of the Cadet Program will be eligible to join the Cambridge Police Department, as long as they successfully pass the Massachusetts police civil service examination and are at least 21-years-old.
Learn More About the 2019 Cadet Class
The Cadets made up the first Police Cadet class at the Cambridge Police Department in more than 30 years. Read More.
Requirements
A virtual Information Session to learn more about the Cadet Program will be held on Wednesday, June 9 at 1 p.m. Register at http://camb.ma/cadetinfosession.  
The deadline to apply for the Cadet exam is Wednesday, June 30, 2021.
The next Cambridge Police Cadet examination will take place on Saturday, July 31, 2021.
Contact personnel@cambridgepolice.org if you have questions about joining the Cadet Program and Cambridge Police Department.