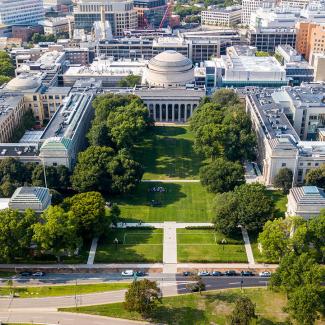 MIT Investment Management Company - Administrative Assistant for Office Services
Logo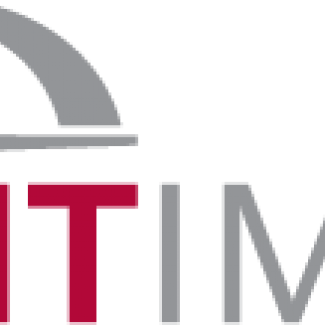 We're here to help
Schedule a time to review your resume, work on interview skills, or to chat about your career goals with Job Connector staff.
Position Overview:
Administrative Assistant, Office Services
The Administrative Assistant will support the Office Services team by being responsible for administrative support throughout the MITIMCo office, as well as organizing and coordinating office operations and procedures in order to ensure organizational effectiveness, efficiency and safety. The top priorities of the Administrative Assistant are to organize and coordinate office administrative operations, provide administrative support to the Office Services team, and provide back-up support to the receptionist. This role requires a high level of independent problem solving and exemplary customer service to ensure continuous smooth operations of the MITIMCo office, as well as responsiveness to staff needs across the office.
The Administrative Assistant will work as a member of the Office Services team, including Human Resources. This position will work under the direction of the HR Associate to support the accounts payable process and identify efficiencies in the administrative operations and procedures.
Principal Duties and Responsibilities (Essential Functions):
Back-Up Receptionist
Serve as primary back-up to office receptionist by assuming his/her responsibilities during his/her absences, including daily lunch coverage.
When covering the reception area, independently manage all aspects of the front desk, conference rooms and kitchen on the 9th floor.
Welcome and direct all visitors to MITIMCo including managers of external investment firms, members of MIT's Investment Management Board and MIT senior leaders, members of Cambridge city government, external real estate partners/contractors, job candidates, vendors and others.
This requires the following:

Greet all visitors in a cordial and professional manner.
Respond to incoming phone calls; triage as necessary.
On a daily basis, ensure common office areas (kitchen, conference rooms, supply rooms, AV equipment) are neat and appropriately stocked.
Maintain daily schedule of meetings and meeting room assignments in order to be able to direct visitors and staff appropriately.
Coordinate or assist with the coordination of office events; coordinate set-up and clean-up conference rooms with administrative staff.
Coordinate reception desk coverage schedule as needed. o Coordinate guest parking.
Office Coordination & Support
Take independent ownership of the overall organization, cleanliness and efficiency of the office, including ensuring supplies are readily available, equipment is being serviced regularly, and 10th floor conference rooms are properly set up and maintained.
Coordinates work orders and maintenance staff.
Supports coordinating diverse internal and external events and activities for the office, including coordinating outside vendors, ordering catering, securing speakers, setting up conference rooms, coordinating any AV needs, scheduling visitors, etc.
Coordinate and schedule appointments and meetings for the Office Services team (including HR) of three via Outlook, and generally help manage team's calendars which will include communicating with high-level MIT administrators and executives, as well as job candidates, MIT faculty, external speakers, etc.
Executes all work with a high-level of discretion as there may be sensitive/confidential requirements as a result of supporting Human Resources and MITIMCo recruiting.
Utilizes MIT's Buy2Pay (B2P) system for ordering supplies, creating requisitions, and submitting invoices.
Processes team expenses through Concur, and supports procurement card validation for the office by reconciling receipts/invoices and charges.
Ensures correct budget codes are being applied across the various purchasing processes.
Support ad hoc projects related to the office by conducting research and gathering relevant information, as well as supporting the execution of such projects under the direction of the manager.
Organize and maintain the 10th floor kitchen ensuring it is stocked and restocked on a daily basis with adequate inventory, as well as maintaining office supplies by coordinating regular orders and deliveries with vendors, and places special orders at the request of staff in the office when needed.
Maintains process documentation and related office policies. May mentor/train any temporary administrative support for the office or a designated group.
Drafts written correspondence, including mail merges, mass mailings, etc. As needed, will prepare materials for distribution, including copying and collating.
Opens, sorts and distributes all mail for the MITIMCo office; ensures all outgoing mail is dropped off daily.
Supports ad hoc projects across the office under the direction of the manager and HR Director.
Supervision Received:
Will report to the HR Associate (Generalist).
Ability to work independently is required.
Qualifications & Skills:
2+ years of office management and/or administrative support experience.
High school diploma or equivalent required.
Must take initiative and work independently with minimal supervision; must be able to set priorities, problem-solve, multi-task, and manage competing demands while often working under pressure and with frequent interruptions.
Strong computer skills, specifically with Microsoft Office Suite: (Word, Excel, Outlook and PowerPoint).
Detail-oriented and inherent degree of accuracy.
Exhibit excellent communication and interpersonal skills in order to represent the work area and the
larger MIT community.
Proven ability to interface with all levels of staff through executive management.
Able to deal with confidential information and/or issues using discretion and judgment.
Thrives when having to multi-task and offers flexibility to accommodate changing priorities.
Proactive - willing to suggest improvements and refinements to improve overall effectiveness of the team.
Follow-through on enhancements and suggestions.
How do you apply?
Apply through MITIMCo's website via this link: https://mitimco.org/administrative-assistant-office-services/
Please note that MIT does not provide visa sponsorship for technical, administrative, or library full-time or part-time regular positions. Additionally, MIT does not provide visa sponsorship to recent graduates and practicing professionals for internship training, practical experience, or other non-teaching, non-research affiliations.