MIT Office of Engineering Outreach Programs - Student Success and Wellbeing Administrator
Logo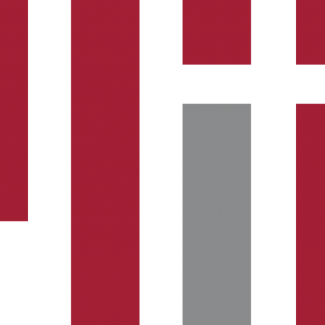 We're here to help
Schedule a time to review your resume, work on interview skills, or to chat about your career goals with Job Connector staff.
STUDENT SUCCESS AND WELLBEING ADMINISTRATOR, Office of Engineering Outreach Programs (OEOP), to collaborate on helping high-achieving 7th-12th grade students thrive (personally, socially, and academically) and transition through rigorous STEM-focused programs and into college. Will meet individually with students on personal and academic issues; create, implement, and advise on protocols/programs/procedures to address student support needs/concerns; provide general academic and career planning advice; provide resources and referrals for services, including mental health/wellbeing; train and guide instructional and residential staff on fostering an inclusive, healthy, safe, and supportive environment; implement program activities that bring awareness to and improve executive functioning skills, social-emotional learning, mental health and wellbeing, and academic success of participants and recent alumni; assist in assessing student wellbeing in crisis situations and determining appropriate referral/resource, and help foster an inclusive community. 
Job Requirements
 
REQUIRED:  master's degree in social work/counseling/psychology/related field; at least three years' professional clinical/counseling experience providing support to young-to-middle-aged adolescents and their families; experience with student support program planning/development; excellent listening, writing, oral communication, interpersonal, collaboration, and facilitation skills; comfort speaking to groups; ability to deal with intense and sensitive situations; understanding of and commitment to diversity, equity, and inclusion, including supporting students with intersecting marginalized identities and working with families and students as partners in education; good judgment with confidential information and in unexpected situations; ability to multitask, manage time, remain organized, and work in a fast-paced, high-pressure environment; proficiency with Microsoft Office (e.g., Excel) and cloud-based collaboration tools (e.g., Google Drive, Dropbox); and experience working directly with people from diverse racial/ethnic/socioeconomic backgrounds.  
PREFERRED: experience supporting students in an academic and residential environment, experience with distance learning/support, and ability to speak Spanish.  
Job #19188-8 

Must be able to work varying schedules, including some weekend and evening hours, during program operation.

This is a three-year appointment, with the possibility of renewal depending upon funding.  
 
A cover letter is required as part of a complete application.

Will uphold Institute policies on working with minors.  Employment is contingent upon the satisfactory completion of a background check.