COVID-19 Update
Due to the widespread impact of the COVID-19, the Job Connector by MIT has gone virtual for the safety of the Cambridge community.
We are still available via video conferencing! Schedule a time online now or reach out to us directly for additional availability.
We've also compiled these helpful resources for local services and hosted a seminar series on Unemployment in the time of COVID-19.
What's next in your career?
The Job Connector by MIT is a free workforce development hub for Cambridge residents. Connect with us to explore opportunities for job readiness, skill training, internships, apprenticeships, and to get a read on the changing career landscape in Cambridge.
How can we help you get there?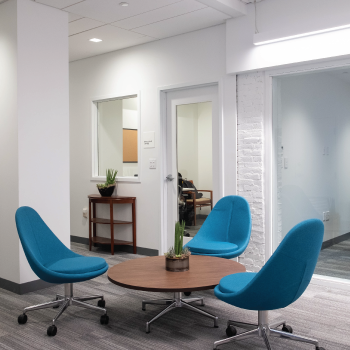 Here to help you get employment ready
Need a creative and professional resume? Want to write a cover letter that will get you noticed? We're here to help you highlight your qualifications and skills. Work with us to make your candidacy stand out.
Highlighted job opportunities
Resources for work and life
Uncertainty can be a roadblock on the path to success. We have curated a list of resources available to Cambridge families to help manage household affairs. From childcare to food security, we can help connect you to the right place.
By Phone:
617-253-7854
In Person:
792 Main Street, Cambridge MA, 02139
By E-mail: