We understand that your career isn't the only thing on your mind. We have curated a list of resources for you which we gathered from MIT expertise, local nonprofit agencies, and governmental programs. We are happy to talk through any challenges you may be facing to help you find a solution more tailored to you. Contact us to learn more.
Work-Life Resources for Cambridge Residents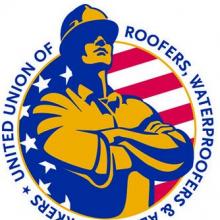 Business Organizations/Networking
Length of Apprenticeship:
3 years; 450 hours of classroom training and 6,000 hours of on the job training.
Basic Requirements:
Must be 18 years old or older
Must have a high school diploma or equivalent
Must have a valid drivers license and vehicle
Must be physically able to perform duties
Must complete drug testing and a physical
Must be authorized to work in the United States
Application Process:
Applicants must come to 53 Evans Drive, Stoughton MA 02072 on Monday, Tuesday, or Wednesday between 8:00am-12:00pm during April through July. Applicants must appear in person and pay a $35 fee.
Contact Info:
Willie Hernandez, Director
53 Evans Drive
Stoughton MA, 02072
781-341-9192
willie@rul33.com