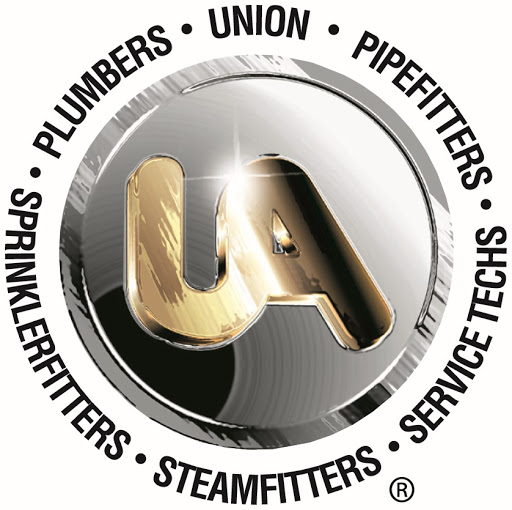 Although the pipe trades are sometimes considered a single trade, workers generally specialize in one of three trades. Plumbers repair, install, or alter the water, waste disposal, drainage, and gas systems in homes and commercial and industrial buildings. They install plumbing fixtures: bathtubs, toilets, sinks, showers and appliances such as dishwashers and water heaters. Pipefitters repair and install both high and low pressure pipe systems that are used in manufacturing, in the generation of electricity, and in heating and cooling buildings. They also install automatic controls that are used to regulate these systems. Steamfitters install pipe systems that move liquids or gases under high pressure and provide refrigeration installation and service. Sprinklerfitters install and service fire protection systems including fire standpipes, sprinklerheads and fire pumps.
Plumbers and Gasfitters Local 12 JATC
Length of Apprenticeship: 5 years; 1000 hours of classroom training and 8,500 hours of on the job training.
Basic Requirements:
Must be 18 years old or older
Must have a high school diploma or G.E.D certificate
Must have a valid drivers license
Social Security Card
Must pass an aptitude test
Application Process:
Applications are accepted first Tuesday of each month at Local 4's union hall between 9am-3pm. $59 non refundable application fee.
Contact Info:
Rick Carter, Director Plumbers and Gasfitters
1240 Massachusetts Ave
Boston MA, 02125
617-288-1010
info@local12training.org